Northeast Area Dance Marathon Collaboration – Boston, MA
On September 8th, 171 students from 26 colleges and universities benefiting 8 Children's Miracle Network Hospitals came together for our Northeast Area Dance Marathon Collaboration Meeting in Boston, MA. This event brought together students, university advisors, program directors and national staff.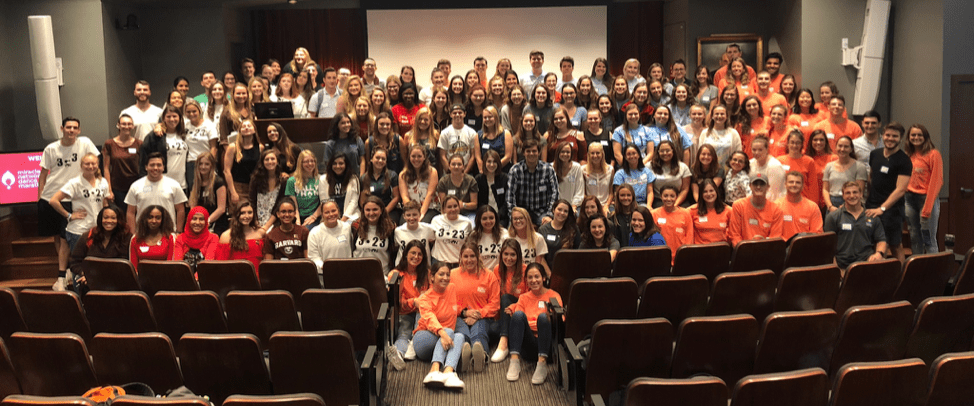 Throughout the day, participants gained an understanding of best practices in peer-to-peer fundraising and how to develop effective strategies to raise funds and awareness for Children's Miracle Network Hospitals. During the collaboration, participants took part in break-out sessions, training and development workshops, and opportunities to network with other students.
Did our students love it? Yes, they did! Our Boston Collaboration Meeting survey results showed:
93% of respondents indicated that the topic areas and information were moderately, very, or extremely relevant to their overall Dance Marathon strategies.
88% of respondents agreed or strongly agreed with the following statement, "The topics and information shared will help increase funds and generate awareness for my Dance Marathon."
91% of respondents agree or strongly agree with the following statement, "I have furthered my knowledge of Miracle Network Dance Marathon and how to best market the movement and cause on their campus."
On a scale of 1 to 10, respondents rated their overall satisfaction with the Northeast Dance Marathon collaboration as an 8.
21% of respondents had previously attended a Dance Marathon Collaboration.
We look forward to watching our Dance Marathon programs continue to grow throughout this school-year.
Thank you to Bates College, Boston College, Boston University, Bowdoin College, Cornell University, Eastern Connecticut State University, Emerson College, Emmanuel College, Harvard University, Nichols College, Northeastern University, Quinnipiac University, Simmons University, Suffolk University, Trinity College, Tufts University, University of Connecticut, University of Massachusetts Amherst, University of Massachusetts Dartmouth, University of Maine, University of New Hampshire, University of Rhode Island, University of Vermont, Wesleyan University, and Worcester Polytechnic Institute for being a part of this generation fighting for the next.