A Look Back at the 2018 Walmart Campaign
After a busy day in first grade, Brody, his mom, and his brother, Jameson, stopped by Walmart 2629 in Whitinsville, Massachusetts for a special celebration.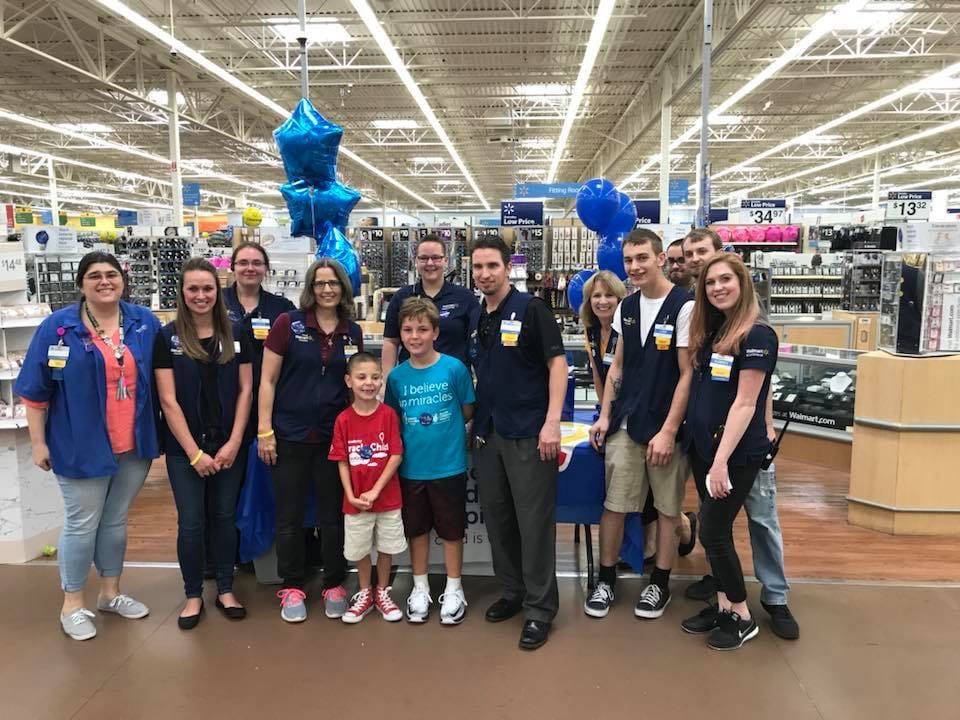 Surrounded by Assistant Store Manager Jeff, Goodworks Representative Brenda, and many store associates and champions, Brody's mom shared his story. Brody's case was complex: His abdominal organs grew outside of his body – a condition that also affected his heart and lungs. Brody spent months at Boston Children's Hospital where a team of doctors helped him grow strong again. For years, Brody was healthy, then his airway suddenly collapsed during family vacation. His mom knew what to do. Brody was airlifted to Boston Children's Hospital, where his doctors saved his life again.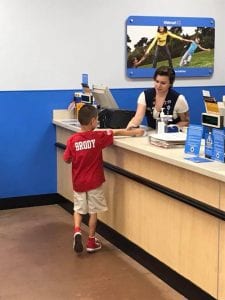 Many of the associates at Walmart 2629 felt emotional and compassionate as they were familiar with Brody's story. They had heard it for the first time at the Annual Walmart Kickoff celebration hosted in August at Boston Children's Hospital. This time, however, the story was even more special because everyone had a chance to personally meet Brody and his family. It was a joyous occasion for all.
Not to be outdone by his mom, Brody took over the celebration and thanked Walmart associates with cards and Children's Miracle Network bracelets. And of course, no celebration is complete without cake and New England Patriots gear!
Thank you, Walmart – you are one in a billion!