Meet Two of Our Miss America Champion Partner Ambassadors
Meet Carly Fisher (Miss Boston Outstanding Teen) and Jana El-Sayed (Miss Winnipesauke). As title holders for Miss Massachusetts and Miss New Hampshire, these girls do a lot to give back to their local Children's Miracle Network Hospital, and for them it's personal.
---
Carly Fisher, Miss Boston Outstanding Teen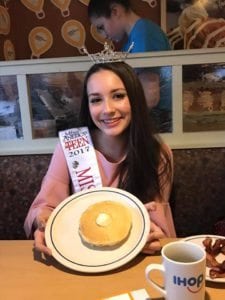 As Miss Boston Outstanding Teen, Carly does an amazing job at representing her city and advocating for her local CMN hospital, Boston Children's.
In Carly's own words,
"I have first-hand knowledge of how important Boston Children's Hospital is. I had an emergency appendectomy there at 2am on the day I turned 14! Everyone was so awesome to me afterwards. I woke up to a big sign that said, "Appy Birthday" (get it, "appy?) as well as a really nice basket full of goodies.
I realize how lucky we are to live so close to Boston Children's Hospital. And while my surgery was considered an "emergency" having your appendix out is really pretty routine. There are so many kids there every day battling more much serious diseases and illnesses."
---
Jana El-Sayed, Miss Winnipesauke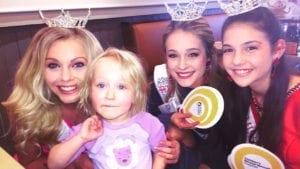 Jana was treated at Boston Children's Hospital as a baby and credits the hospital for saving her life. Now she has chosen Children's Miracle Network as her Miss New Hampshire platform and gives back to the hospital as much as she can.
Jana has said,
"20 years ago, Boston Children's Hospital saved my life with ECMO. I was given 20% chance to live and thanks to the amazing doctors and nurses I survived."