Costco is Helping Boston Children's Hospital Change Kids' Health May 1st – 31st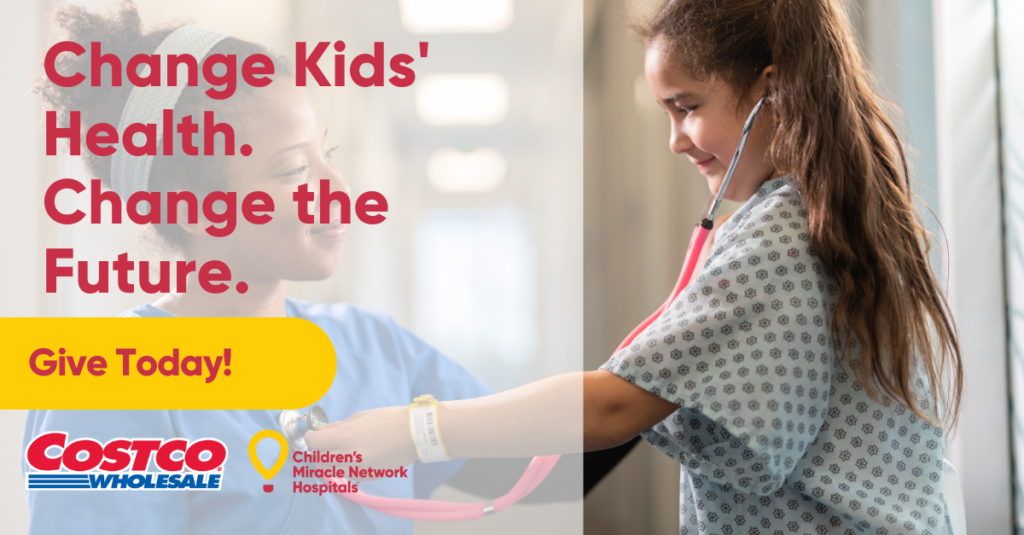 Boston Children's Hospital is on the frontlines when protecting the health of future generations. But they can't do it alone. Each dollar that Costco and its members raise through Children's Miracle Network Hospitals improves the health of kids allowing them the opportunity to grow to their full potential.
During the month of May, you can help to change kids' health for local children's hospitals through CMN Hospitals during the annual Costco fundraising campaign. Shop online or in-warehouse at Costco, donate to help kids like Hallie Bea. She was born with Diamond-Blackfan anemia, which is a disorder that primarily affects the bone marrow. Later on, she was diagnosed with osteosarcoma, a cancer that starts in the bone, and decided to do her part to change the world. In between starting a nonprofit to encourage people to join the bone marrow registry, Hallie Bea spends time at the Child Life Center at her children's hospital making art and inspiring others. Her next mission? Getting a prosthetic leg to help her run again.
With donations, Hallie Bea received the critical care she needed from her local children's hospital to have a successful leg amputation allowing her to continue advocating for kids with cancer, whom she calls Hallie's Heroes!
The Costco fundraising campaign runs through May 31st where funds go to local children's hospitals through CMN Hospitals to directly help kids in our community. Since 1988, Costco employees and members have donated generously for kids treated at Boston Children's Hospital.
Today, we are transforming a child's future. Together, we see what the future can be, and we are working to make it a reality. One way you and Costco are helping is by donating at the register to fund the most urgent needs of local children's hospitals.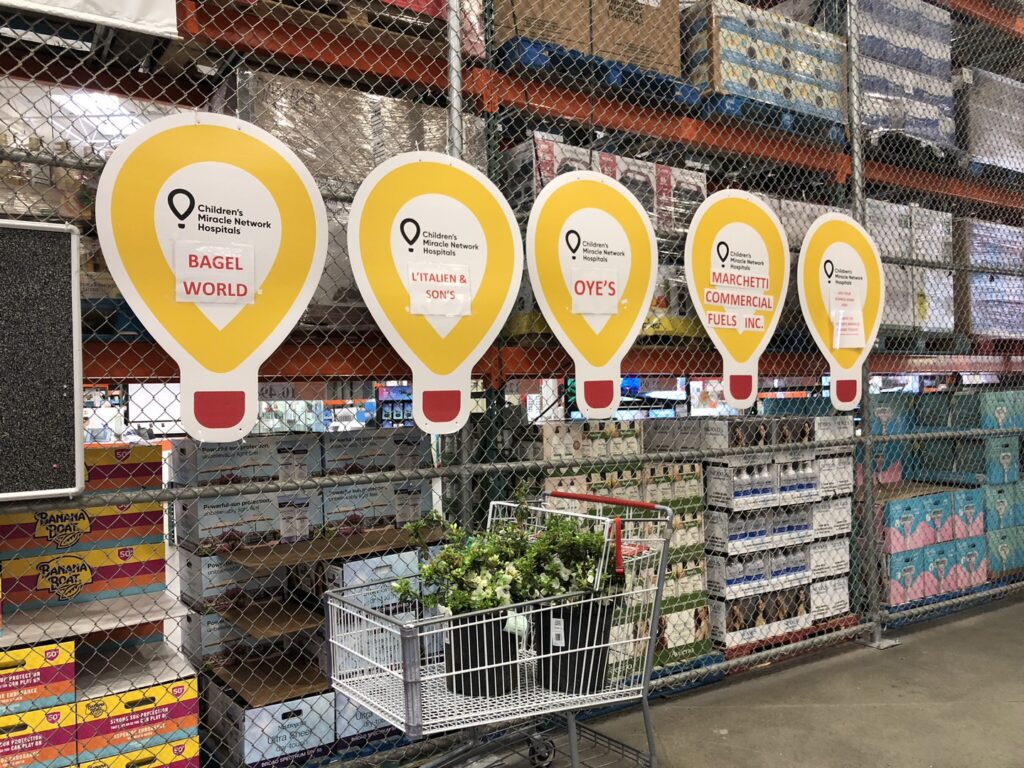 Through donations collected during the annual campaign, hospitals can provide treatments and healing that patients desperately need today, so that they can fulfill their potential for tomorrow – ultimately having ripple effects that positively impact our communities for years to come. Donations may also be made by local small businesses in store through the purchase of a giant CMN balloon that will be displayed at the front of your local Costco warehouse. All inquiries are to be made at the Membership Services desk at your local Costco and are tax deductible.
With your help, we can change kids' health to change the future. Donate today! Individuals are able to donate online at Costco.com or donate in person at a location near you.