2023 CMN Spring Rally Recap
Last week, we welcomed all of our Children's Miracle Network Hospitals corporate partners into Boston Children's for our very first Spring All Partner Rally to celebrate the official inauguration of our 2023 Champion. Every year, each Children's Miracle Network Hospital identifies a "Champion" in their local communities to serve as the representative for kids treated at their local children's hospital. These ambassadors spend their year advocating for the charitable need of children's hospitals across their communities. This year's CMN Champion for Boston Children's Hospital is 11 year old, Ryan!
It was fantastic to celebrate our 2022 triumphs, plan for all of our amazing 2023 campaigns, and welcome everyone back to the hospital! We laughed, we cried, and we even handed out some awards. Speaking of awards, let's highlight our amazing Lifesaver award winners!
…………….*drum roll please*………………
Our first Lifesaver award was given to Walmart and Sam's Club. This corporate partner was our top fundraiser overall and showed great team spirit in 2022! On the frontline, asking at the register, at self-checkouts, through their online App, through Community Grants, employee volunteer matching grants, vendor/supplier engagements, and through countless Associate fundraising special events Walmart and Sam's Club raised a grand total of $468,179.17! Walmart Associates spoke up for kids at Boston Children's. They shared stories about kids like Ryan and their own kids, in Zoom meetings, on the sales floor and on social media, to inspire teams and local communities to give. We are beyond thankful for that spirit and for the incredible impact they had. We can't wait to see what is planned for this year!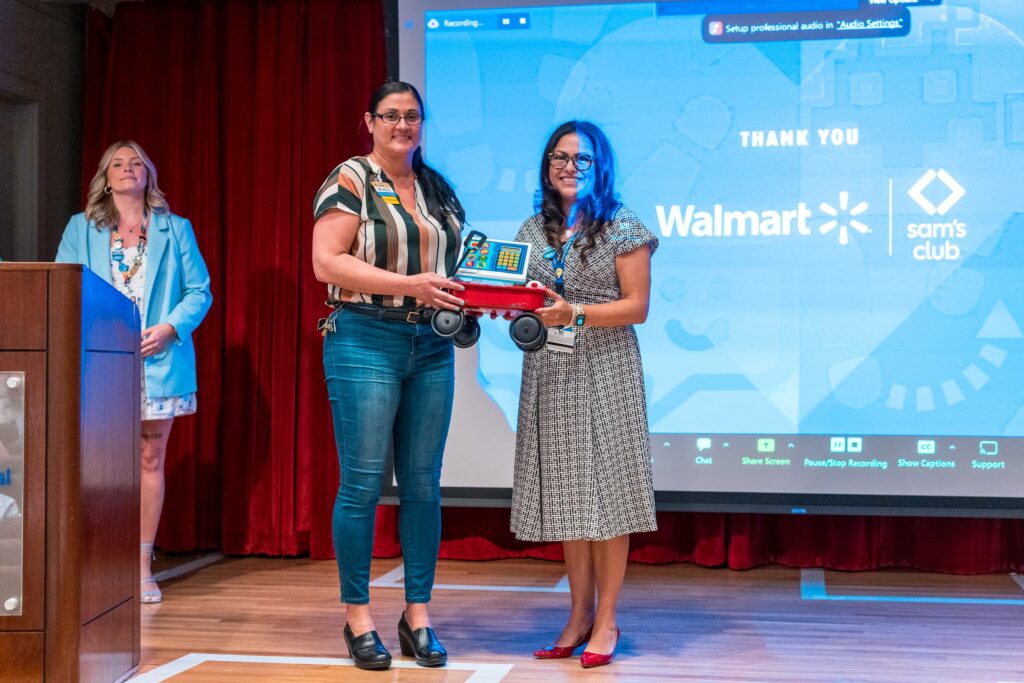 The second Lifesaver award was given to 7-Eleven and Speedway! This is in recognition of their Employee Giving campaign. Retail associates and employees are the heart of Children's Miracle Network and many are so passionate about improving children's health that they make personal donations to the hospital. Some donations come out of weekly paychecks and some come from workplace events. 7-Eleven and Speedway employees contributed personal donations to support our Child Life Services Specialists who provide a medical play Teddy Bear Clinic for our patients. This past year's contributions were the highest in the last 4 years that they have organized this, with almost $11,000 raised from loving employees. This compassionate gift will allow our Child Life Services team to buy many special teddy bears, giraffes, sloths, and even a frog that will be able to go home with many of our patients and provide comfort. Thank you BEARY much for your kindness, personal commitment, and generosity!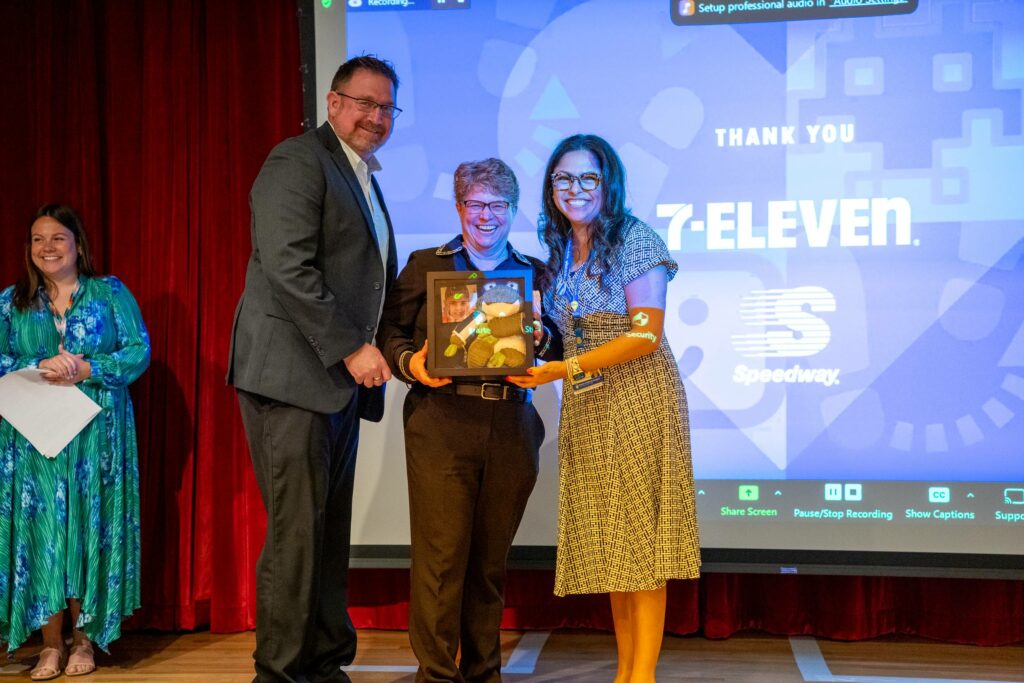 The third Lifesaver award was given to Extra Life! The Boston Guild, a group of gamers who volunteer to grow the Extra Life community for Boston Children's, was established in 2011 as the first guild in the nation. Since then, Extra Lifers have continued to be champions for the kiddos treated and families cared for at Boston Children's. From 25 hour Twitch streams to Dungeons and Dragons or WarHammer tournaments to Beanboozled and ranch flavored ice cream incentives to Extra Life tattoos to hours and hours of working gaming conventions and so much more, this group of individuals continues to inspire those around them every day. In 2022, Extra Lifers benefitting Boston Children's Hospital surpassed $3 million dollars since inception raising over $423,000 in 2022 alone! THANK YOU for gaming for good!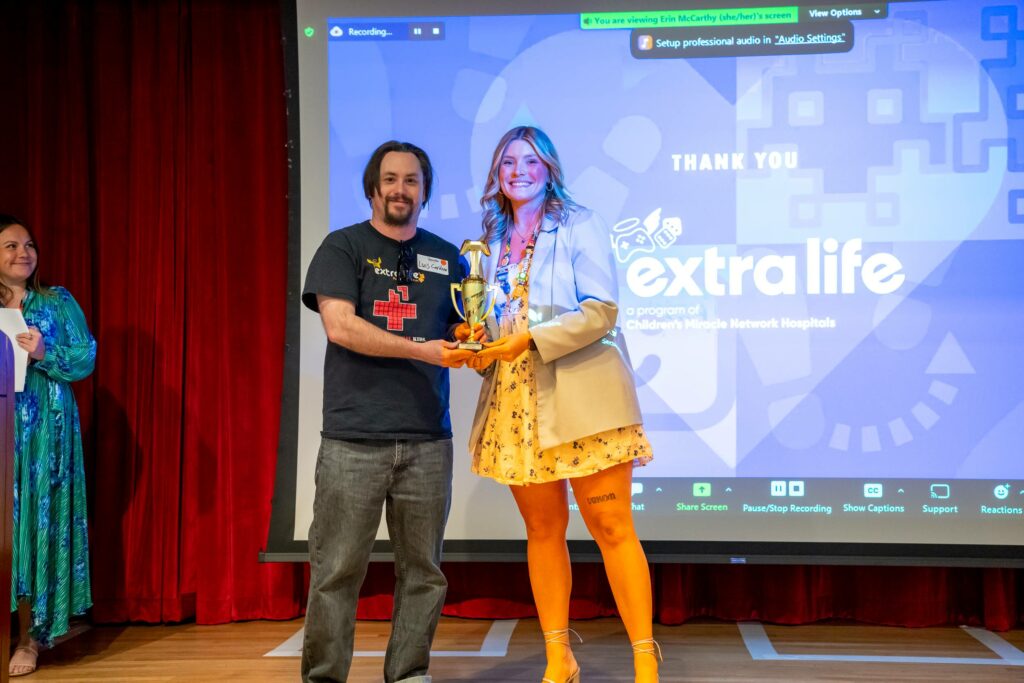 The final award was the Golden Hammer Trophy and was awarded to the Eastham Ace Hardware. Since the inception of the Golden Hammer Trophy in 2017, there has been one Ace Hardware location that has gone above and beyond year after year, sweeping the competition! The Eastham Ace Hardware has been our top fundraising location for the last 6-years. Every year, they continue to push the envelope, increasing their total with each passing year. This year, this single location, in a seasonal community, managed to raise an astounding $23,070! Through Bucket Day fundraising, rounding up at the counter, donating for each key that is made, they do whatever it takes to make the impossible, possible for kids at Boston Children's Hospital. We could not do what we do without the support of generous and hardworking partners like Eastham Ace Hardware.
Thank You to all of our partners that attended, and a special thank you to Ryan and his family for being our favorite celebrities!


A big Thank You to:
Children's Miracle Network Hospitals
National Coalition of Associations of 7-Eleven Franchisees (NCASEF)
To watch the recording of the 2023 CMN Spring Rally, visit here.