Boston University Dance Marathon
Boston University Dance Marathon hosted its second event in support of Boston Children's Hospital in November. 2016 was a year of immense growth in all aspects – marketing, recruitment, and fundraising. In only their second year, BUDM made incredible strides in engaging their campus in a better understanding of the cause and the incredible treatment provided at Boston Children's Hospital.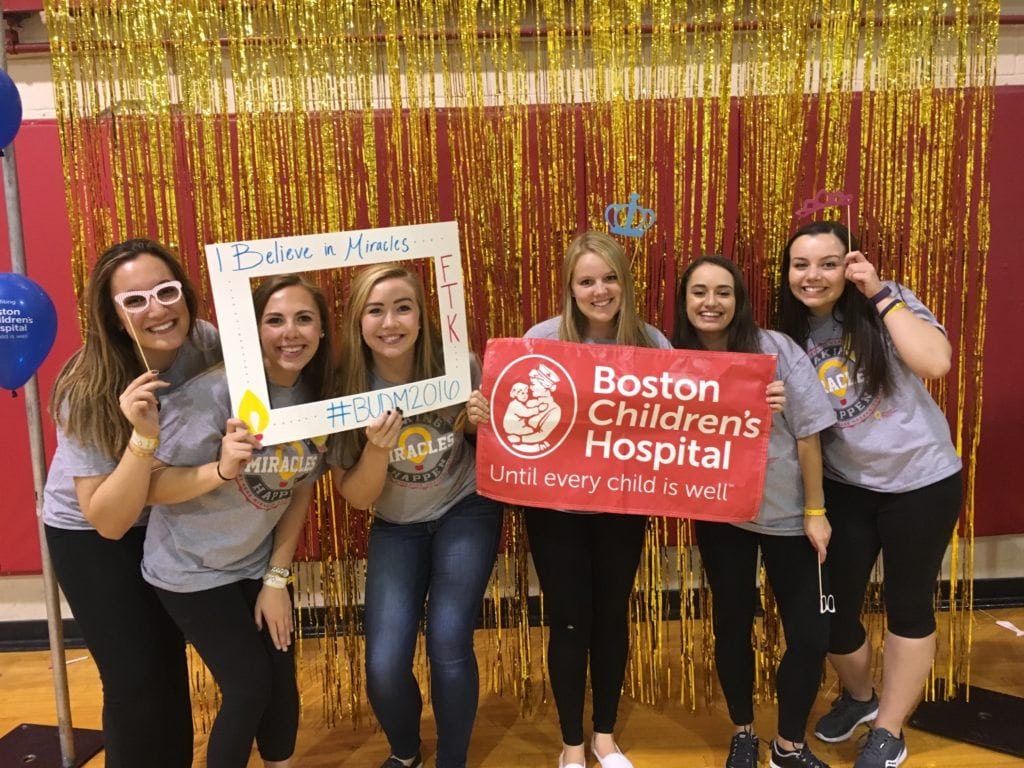 Over 450 students came together to raise $24,391.51. This represents an unprecedented 346% growth. Congratulations to Boston University Dance Marathon and thank you for all the incredible work you do for the kids at Boston Children's Hospital. We are proud to have you in Miracle Network Dance Marathon!