History MADE at PAX East 2019
See these shining faces? These are the faces (+ many others not pictured!) who helped to make history at PAX East 2019.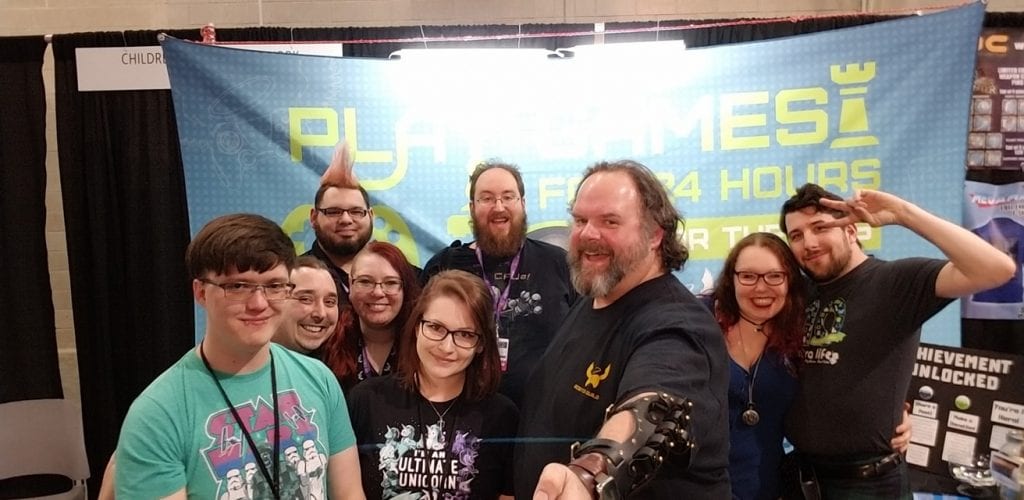 Last year the Extra Life Boston Guild broke records with a jaw dropping 594 Extra Life participants recruited and signed up. This year, these overachievers set out to beat that record with an ambitious goal of 700 sign ups. Did they do it? Boy oh boy, did they! This year, the Extra Life Boston Guild recruited… *dramatic drum roll*… *scooch to the edge of your seat*… *feel your heartbeat start to race* … *or get annoyed at the fake build up with the bold answer below* …
1,082 Extra Life participants!
Yes. You read that correct. There is a comma. There are four digits. 1,082.
1,082 gamers who joined the Extra Life community. 1,082 who were made aware of how desperately local kids need them. 1,082 heroes ready to make a difference. 
As with all worthwhile glories, they require an appropriate level of grit. And while all cons require the beloved set up labor, sore feet, and small talk, this year the Extra Life Boston volunteers went above and beyond in bringing their creativity, wit, and even household objects (!) to make PAX East the extraordinary success it was. Don't believe us? Check out the photos below!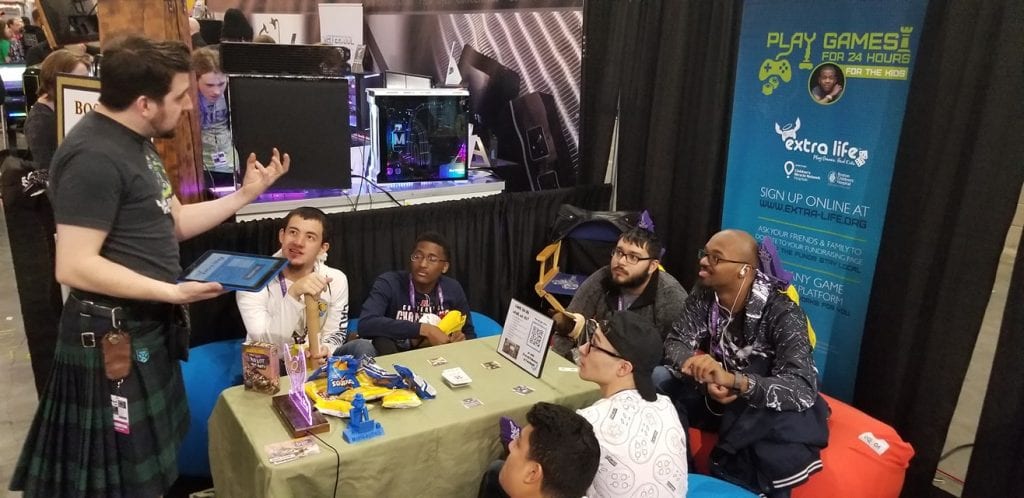 Extra Life Boston New Member Coordinator, or Newbie Herder, Greg in his natural habit passionately talking about all things Extra Life to some PAX attendees- attendees who can be seen enjoying our new and improved Gamer Lounge. Got to love the efficiency of making one pitch to a group to boot!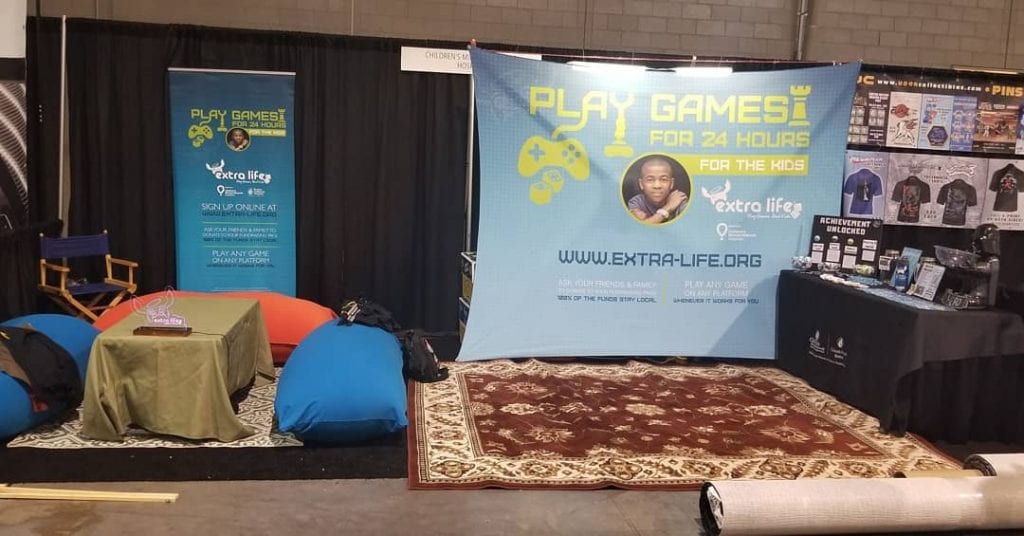 The "Before" shot – the last time we'd see the booth space not packed with people for the next four days.
Our hats here at Boston Children's Hospital and Extra Life are tipped to the clan of local juggernauts in Boston- they are a FORCE. If you see an Extra Life Boston Guild member, skip the con elbow bump and go straight for the full-fledged high five for a job well done!