Northeastern University Senior Receives 2019 Miracle Network Dance Marathon Distinguished Leadership Award
From the thousands of graduating seniors who have participated in Miracle Network Dance Marathon at the approximately 300 colleges and universities across the U.S. and Canada, twenty students were selected to receive the 2019 Miracle Network Dance Marathon Distinguished Leadership Award for making an exceptional impact within their Dance Marathon program, on their individual campus and for their local Children's Miracle Network Hospital. To see all of this year's recipients, click here.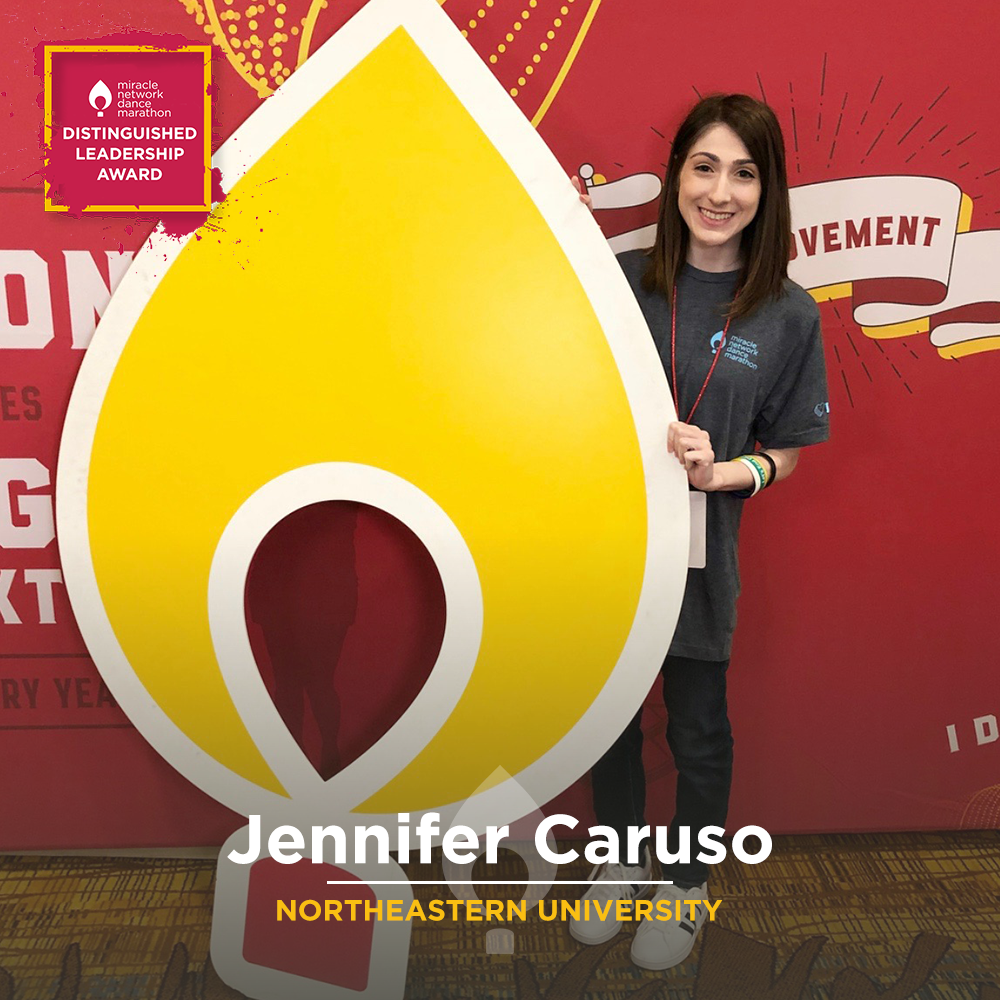 Hometown: Lynnfield, Massachusetts
Major: Health Science/Pre-Physician Assistant
Dance Marathon Involvement: Founding President/Director of Northeastern University's Dance Marathon supporting Boston Children's Hospital.
Campus/Community Involvement: Member of Delta Phi Epsilon Sorority; President of Northeastern University's Love Your Melon Campus Crew; Northeast Regional Manager of the Love Your Melon Fund Campus Crew Program; Ambassador for Alex's Lemonade Stand Foundation; Ambassador/Organizer for The Frozen Lemonade Cup to benefit ALSF; Co-Coordinator of Philanthropy for The Anorexia Nervosa and Associated Disorders (ANAD); Co-Founder of Nonprofit organization, Swirls Around the World; Volunteer for 1 Million 4 Anna Foundation ; Volunteer for Binkeez for Comfort; Volunteer for the Ronald McDonald House at Boston Harbor; Volunteer for CureFest for Childhood Cancer
Awards/Recognition: Delta Phi Epsilon Unsung Sister of the Year 2017; Delta Phi Epsilon Sister of the Year 2018 ; Massachusetts General Hospital's The One Hundred 2017 Honoree
Post-Graduation Plans: I will be attending Physician Assistant school at Temple University.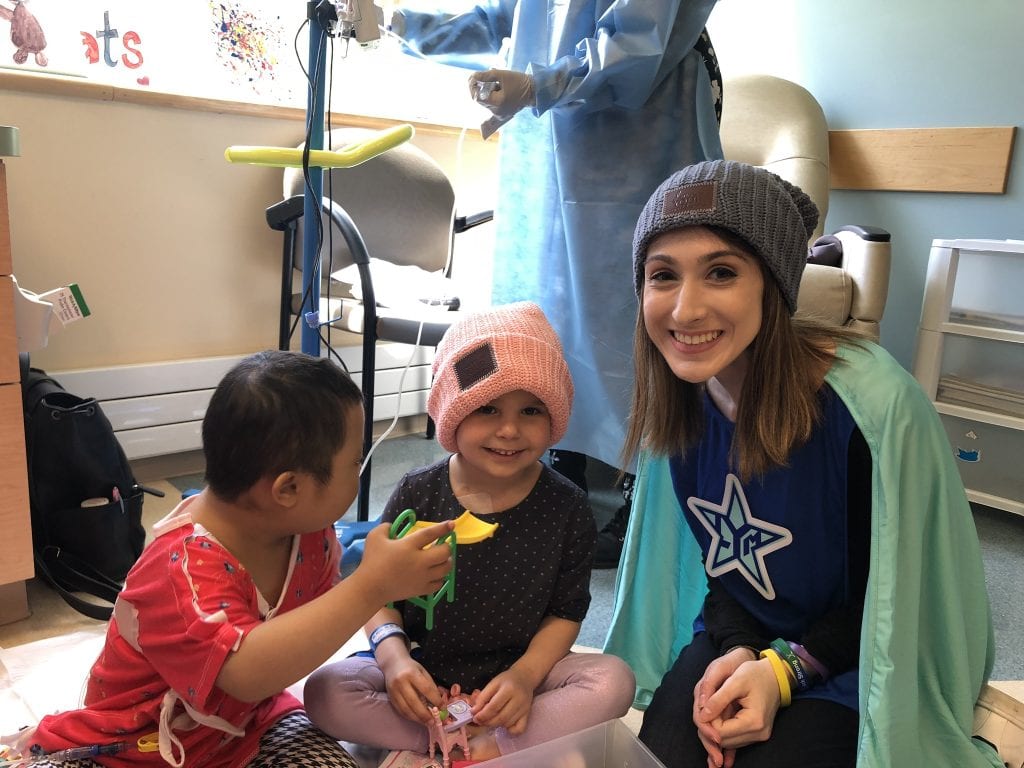 Why do you, personally, participate in Dance Marathon?
I participate in Dance Marathon because Boston Children's Hospital holds a special place in my heart. When I was thirteen years old, I was diagnosed with an eating disorder. Treatment involved several ER visits and long-term stays at BCH, and the medical team at BCH saved my life. I would not be here today without my treatment team. I participate in Dance Marathon because I am inspired everyday by the superheroes and their families. I lost my cousin to pediatric cancer, and I have made it my mission to continue his story by helping others. I participate in Dance Marathon for Tyler Trent, who I had the honor of hearing speak live at the Dance Marathon Leadership Conference. I participate in Dance Marathon because it gives me the opportunity to give back. Even though I am not able to participate in the actual medical treatment of these children, I can help give back by dedicating a day of awareness and bringing smiles to the faces of miracle families. I participate in Dance Marathon to create a lasting legacy, and to put an end to illnesses so that our children can have the future they deserve.
What personal accomplishment/contribution are you most proud of from your involvement in Dance Marathon?
My Dance Marathon experience has been a little different than most. I actually have never participated in a Dance Marathon at Northeastern University because we are a first-year program, but I held the position of President to build the foundation and establish Dance Marathon as an official organization on campus so that that our current team is ready to hit the ground running and hold a successful first ever Dance Marathon at Northeastern this fall 2019. This was a year in the making and it was such a big part of me that I am honored to leave at Northeastern and to help lay the foundation for future Dance Marathons. I graduated from Northeastern this month, but I am 100% going to support and fundraise from afar. I am attending graduate school in Pennsylvania, but I have a personal fundraising goal of $1,000 to contribute to Northeastern's first Dance Marathon- HowlThon. 
How has Dance Marathon impacted you as a student leader? What specific skills have you developed during your involvement?
I have always been a shy, introverted person. In high school and even in the beginning of college, I never saw myself as a leader. I was always the observer and was unsure of how to use my voice. I was given the opportunity and honor to help rebuild Dance Marathon at Northeastern University. Dance Marathon entered my life at a time when I needed it most. It all started with attending the 2018 Dance Marathon Leadership Conference in Indianapolis. I attended the conference as a sole representative from Northeastern, but I did not feel alone at all during the weekend. I felt all the love and support in the room, and was incredibly inspired by my fellow Dance Marathon students. It was heartwarming to see everyone come together For the Kids. I left DMLC with so much inspiration and drive to bring DM to Northeastern. Dance Marathon has given me the ability to lead in a way that I am comfortable. I have used my introvertedness as a strength. That summer, I was able to recruit a committee of 20 members to lead Northeastern's Dance Marathon. I also reached out to our Student Involvement Board to go through the process of becoming an official organization on campus. Though I will not be here in the Fall, Dance Marathon has given me so much, and I wanted to be able to give back in any way that I can before I graduate. Dance Marathon instilled in me the confidence, passion, and determination to make a difference. It has given me the strength to apply to graduate schools and set a goal of entering the medical field to continue to make a difference and share the mission of Dance Marathon.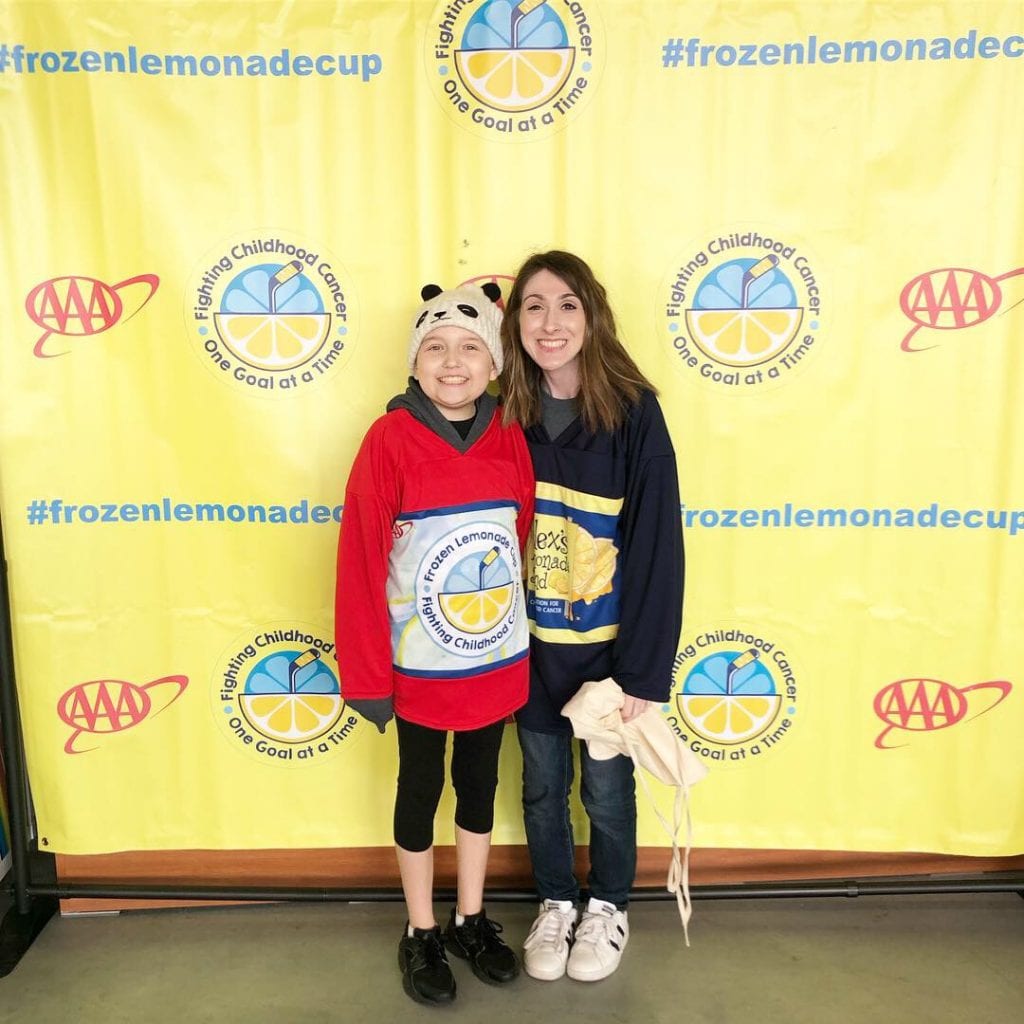 Why should students get involved with Miracle Network Dance Marathon on their campus?
Students should get involved with Miracle Network Dance Marathon on their campus because it is truly something bigger than themselves. Dance Marathon is life-changing, not only for students, but for miracle families. Dance Marathon unites the community for one cause, and it connects students from various organizations. As a college student, sometimes it is difficult to find ways to give back to the community. Dance Marathon gives students this opportunity. Dance Marathon gives students the strength to share their own personal stories and connections with Children's Miracle Network Hospitals. Dance Marathon is truly a gift to all college campuses. It gives students a voice and helps them discover their passions. Dance Marathon also creates leaders and instills in students the confidence and values that they will carry with them throughout their future endeavors. Dance Marathon gives students the opportunity to change the world, right from their own campus.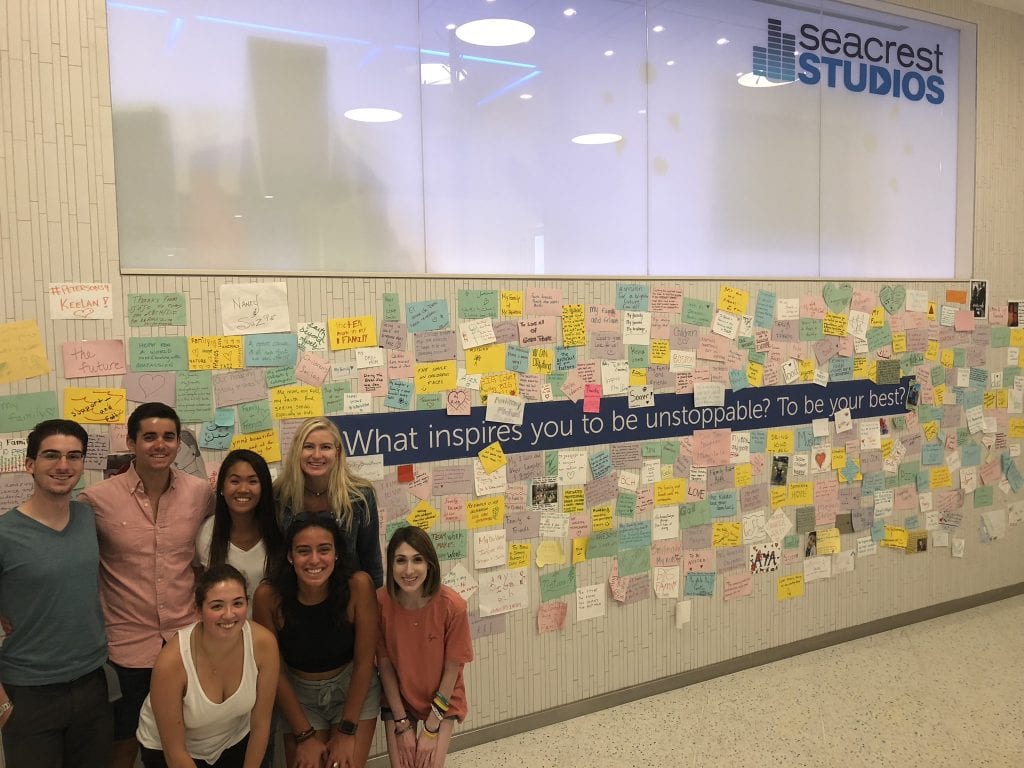 How have you seen your Dance Marathon's fundraising make an impact at your local CMN Hospital?
At the beginning of the school year, our Dance Marathon team had the honor and opportunity to take a tour of Boston Children's Hospital. There, we saw where Dance Marathon's fundraising went; to the Hale Family Center, to Child Life programs, to research, to innovative medical equipment and technologies, and beyond. Going on the tour and physically seeing the incredible impact Dance Marathon fundraising makes at a hospital five minutes down the road from our campus was eye-opening. We have accomplished so much through Dance Marathon, and we can truly change the world and find more cures for these children, just through fundraising and raising awareness.
---
Miracle Network Dance Marathonis an international movement, involving over 400 colleges, universities and K-12 schools across North America that fundraise for their local Children's Miracle Network Hospitals. Since its inception in 1991, Miracle Network Dance Marathon has raised more than $250 million–ensuring that no child or family fights pediatric illness or injury alone.
Learn more about Miracle Network Dance Marathon: