Extra Life February Fundraising Contest: FREE Extra Life United Trip!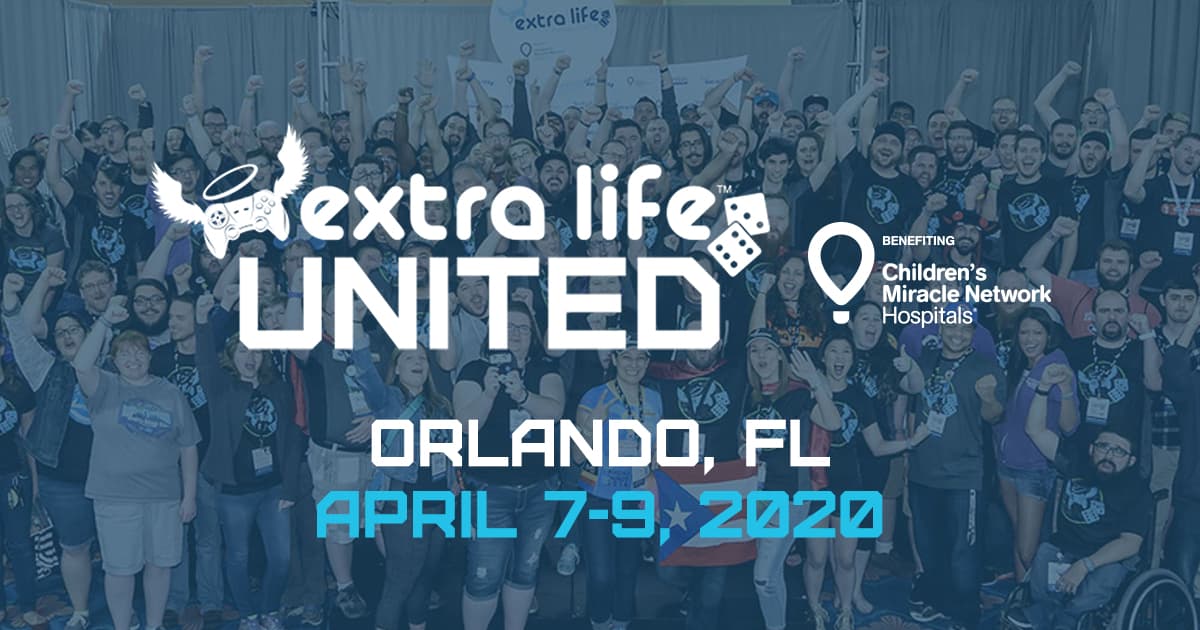 February is filled with chocolates, flowers, and love…a love of fundraising. Show Boston Children's Hospital the love between now and Sunday, February 29th by doing what you do best – fundraising for the kids!
Because we love you, too, the Top February Fundraiser will get a FREE trip to Extra Life United. Keep reading for all the deets:
Prizing:
1 participant will win a trip to Extra Life United 2020 (hotel, flight and registration included)
We will only be looking at fundraising activity between 02/07/20 and 02/29/20.Any donations made before or after the contest will not be counted.
The prize will be awarded to the top fundraiser under the condition that the top fundraiser raises a minimum amount of $1,000.,
Extra Life United 2020 Information:
As an Extra Life Attendee, you can get access to experiential games, participate in Children's Hospital Week, meet the kids and families we support and soak in the amazing vibes of fellow big-hearted gamers.
Dates: April 7-9, 2020 at the Gaylord Palms Resort & Convention Center in Orlando, FL.
Watch this year's video! https://www.youtube.com/watch?v=8S2gbvss9GU
Haven't signed for Extra Life Boston 2020 yet? Here's how!
Please contact extralife@chtrust.org with any additional questions.
We look forward to seeing your Extra Life Boston best!