Extra Life Boston Game Day Star: Wilhelmina Rolf Thaemert
This past Game Day, Wilhelmina Rolf Thaemert, Extra Life participant, once again stepped up to beat her goal fundraising for Boston Children's Hospital. At age 12, she has organized multiple Extra Life events in her local community and spread awareness of the wonderful things Children's has done for their patients.
Wilhelmina came to visit the hospital in June to truly understand how her efforts can change lives for kids in the hospital. From her mom Victoria, "On June 1 Wilhelmina and I came to Boston Children's for the Extra Life kickoff. Because of that experience she tried even harder to raise more money this year. She even doubled how much she made – over $2000!" With her strong focus and commitment to the hospital, she successfully participated in a large Game Day event that lasted over 14 hours. And if you think that was crazy, this was not her first time doing marathon gaming. In September she participated in another gaming event that lasted 13 hours.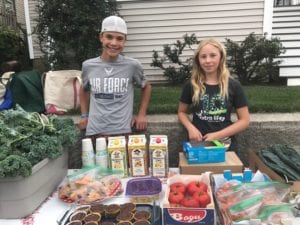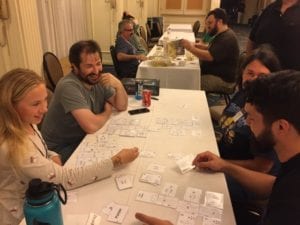 Pictures of the gaming marathon and fundraising. She is a board game enthusiast and there were different stations set up around the room allowing multiple games at once.
Wilhelmina wants to help those in need and she has done just that for the patients at Boston Children's Hospital. Her dedication to the mission of Extra Life shined through when she created a bake sale. "She had two sales with food from our garden and other goodies. She raised over $250 from these sales that she donated as well. She worked really hard at that. It was her idea but it was difficult and challenging for her to ask people for money on the street. But she wanted to persevere because she was thinking about the kids and how this is a way for her to help them." She hopes to inspire more kids to give back to their local community. Especially, if you can combine a passion like gaming to help sick kids.