Costco is Helping Boston Children's Hospital Change Kids' Health May 1-31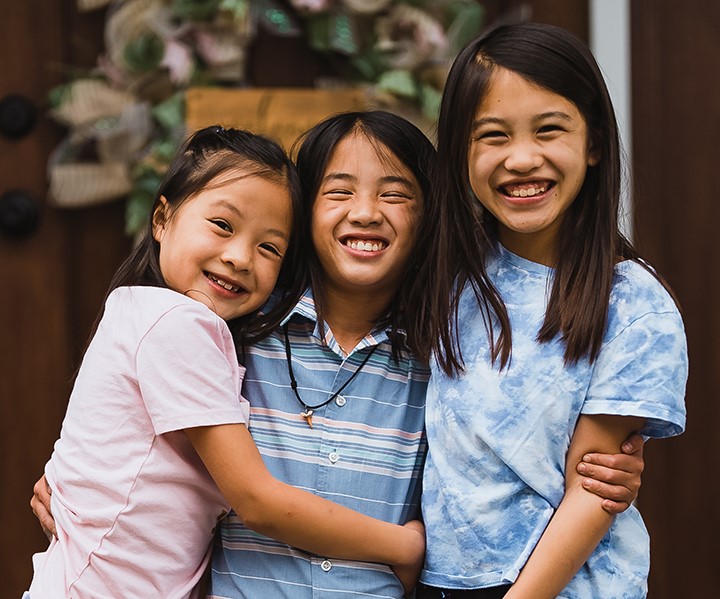 We believe that protecting our local communities and our collective future hinges on the capacities and well-being of children. Because of this, we are driven to do all that we can to keep children safe. Contributions to local member children's hospitals of Children's Miracle Network Hospitals transform how they meet the urgent needs, while also maintaining an exceptional standard of care. And kids can't wait!
For 35 years, Costco and its members have joined forces to raise more than $500 million for Children's Miracle Network Hospitals. We know when we help fund medical treatments, equipment and facilities, we ensure children live healthy, fulfilling lives and foster the scientists, inventors, artists and leaders of tomorrow.
During the month of May, you can help to change kids' health for local member children's hospitals! Shop online or in-warehouse at Costco, donate to help kids like Emmie, Rosie and Frannie. The three sisters and their mom share a rare blood disorder—but it's not due to genetics. Their parents chose to adopt their daughters from China, one by one, so they could provide lifesaving care the girls needed to survive thalassemia.
Thalassemia is an inherited disorder that requires transfusions every 21 days to replace irregular red blood cells and prevent severe anemia. Adopting a child with significant medical needs wasn't easy. But watching Emmie grow and thrive with the expert care she got at Boston Children's gave her mom and dad the courage to adopt a child with thalassemia twice more.
When Rosie and then Frannie joined the family, they followed in Emmie footsteps for treatment. Now, the sisters visit the hospital together for lifesaving transfusions and take the same daily medications. They are thriving and happy to be together.
The Costco fundraising campaign runs through May 31 where funds go to the local member hospital to directly help kids, like Emmie, Rosie and Frannie, have a life full of wonder and possibility in our community. Since 1995, Costco employees and members have donated more than $2,850,000 for kids treated at Boston Children's Hospital.
Today, we are transforming a child's future. Children's hospitals are on the frontlines to provide the treatments and cures patients desperately need, but they can't do it alone. Together, we see what the future can be and we're working to make it a reality. One way you and Costco are helping is by donating at the register to fund the most urgent needs of local children's hospitals.
Through donations collected during the annual campaign, hospitals can provide treatments and healing patients desperately need today so that they can fulfill their potential for tomorrow—ultimately having ripple effects that positively impact our communities and our world for years to come.
With your help, we can change kids' health to change the future.
#KidsCantWait #ChangeKidsHealth