Karaoke, Facebook frames, wrestling matches – oh my!
What do all the things above have in common? Just a few of the tools in Michael DiPirro's tool belt to help heal the kids at Boston Children's Hospital. In just his second year, Michael has managed to raise $4,200! Michael "RealDealDiPirro" has quickly become an invaluable member of the Extra Life Boston community. A cheerleader for all, a best practice sharer, and guaranteed smile maker.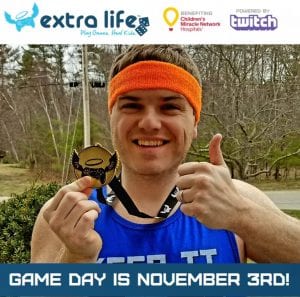 Michael's upbeat attitude and relentless motivation are contagious. While we <3 Michael, we also <3 the idea of seeing him get pied in the face! Have no clue what we're talking about? Check out his fundraising page for his next stretch goal!